Aluminum systems
Our offer is aimed at all customers that like high quality, elegant design and modern technologies which are implemented to produce our products. Aluminum systems were created based on innovative ideas, and this gave us opportunities to realize projects prepared according to individual needs and expectations.
Our offer covers the following products: window – door aluminum systems, facade system constructions, sliding change systems, winter gardens of leading producers and distributors of systems and aluminum components.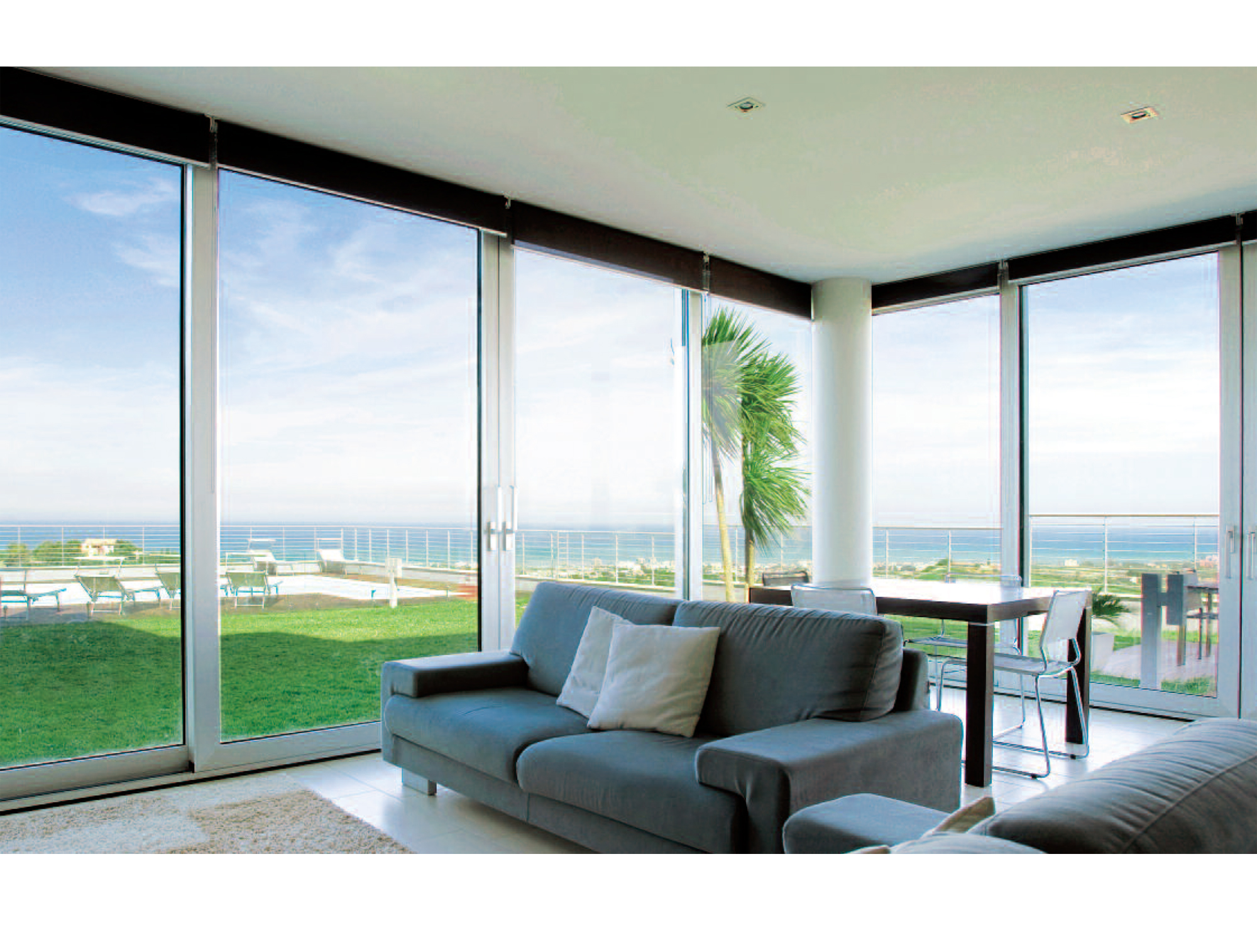 Implementation of products and accessories of renowned brands provides for their durability and safety in use. High quality accessories are the integral part of the system, they are produced with rusty resistant material, robust to any open air conditions and climate situations. Sliding change elements meet full scope of technological issues and patterns so necessary for a designer. The elements are characterized by extraordinary good look, safety, life span and comfort.
We offer windows and doors for private properties and public houses. Thermal interlayer systems are the most important answer to the actual problems dealing with thermal isolation (heat and cold), particular necessity of optimization of esthetic characteristics, functioning and long lasting conation of use as well as saving energy. Capabilities for joints with facade systems.
The ideal ideas for implementation of fitting in glass big size spaces of in housing estates are porches, winter gardens, stairway niches and skylights. In this case, the use of facades gives way to increase the level of brightness, insolation and saving energy. By implementation of suitable profiles and accessories, the system allows to build full facades, vertical facades and curved facades.
Synthesis and structural quality are characteristic features of interior doors which are offered. The doors can be used in habitats as well as in business areas – in both cases they are the best solution to many architectural contexts. Doors and division walls assure solidity, perfect integrity, durability and acoustic comfort. Variety of patterns assures a broad choice of products and satisfies any esthetic needs. There are many magnificent veneers, starting with multi layer colors gained from natural pigments and finishing with varied effects of metallic or sandy shades.